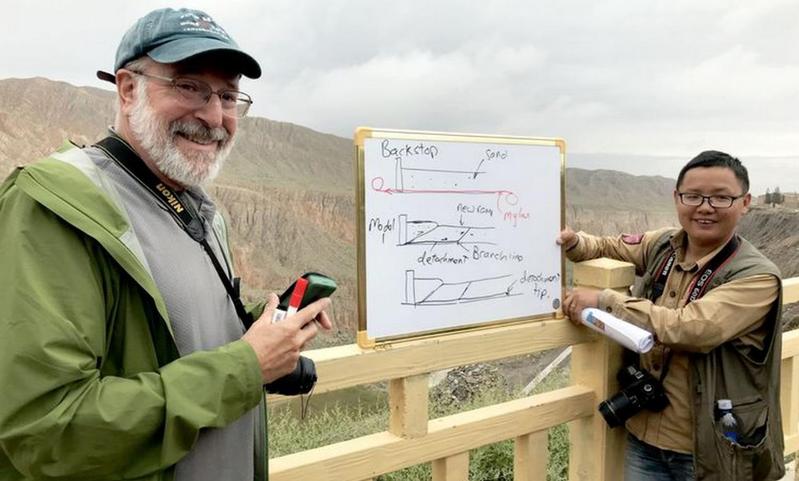 Stephen Marshak with Wu Lei
Invited by Associate Professor Wu Lei from Department of Geology of SES, Professor Stephen Marshak from Department of Geology, University of Illinois at Urbana-Champaign (UIUC) visited our school from August 23 to September 10, 2018. During the visit, Professor Marshak participated in the 2018ACTER (Australia – China joint research centre for Tectonics and Earth Resources)field Symposium in Gansu province, which was themed as "Tectonic evolution of the North Qilian Mountain: from Paleozoic oceanic subduction to Cenozoic plateau expansion" and jointly organized by Professor Chen Hanlin and Associate Professor Wu Lei from SES and Professor Shuguang Song from Peking University. He also gave a talk on "Insights into Mid-continent (USA) Tectonics" in the field.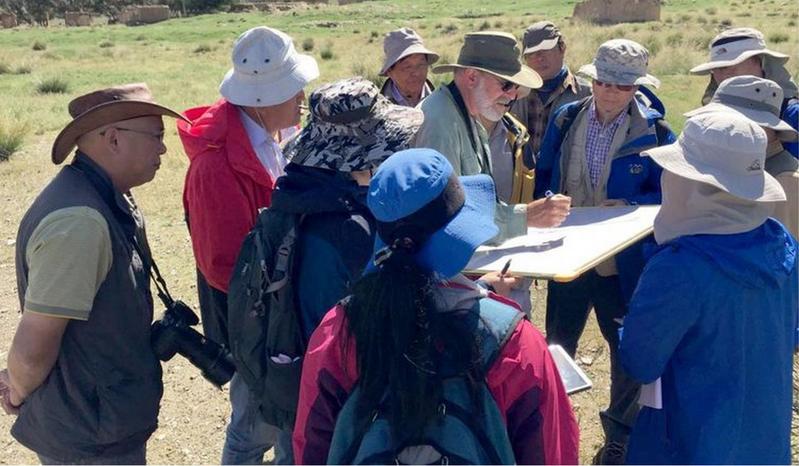 Stephen Marshak with Academician Yang Shufeng from SES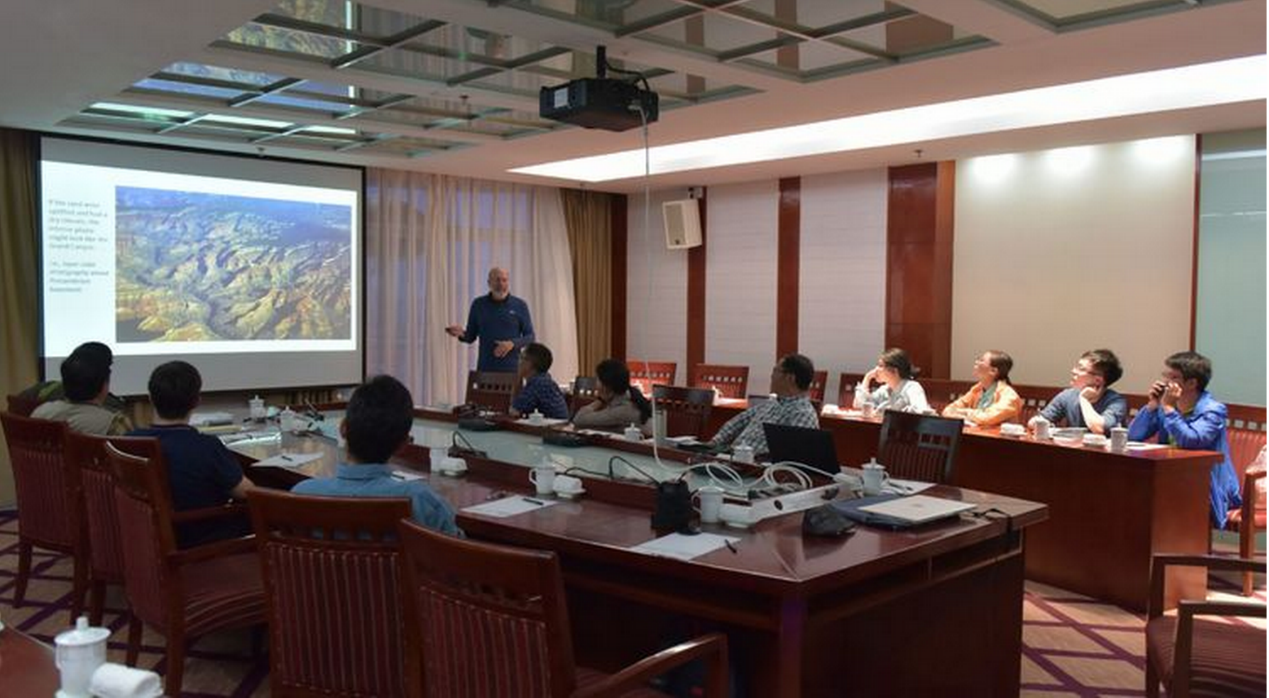 After the field trip, Professor Marshak offered a four-day short course named New Insights into the Structural Geology of Orogenic Forelands and Continental Interiors: In the Context of the Tectonic Evolution of The United States for graduate students at SES.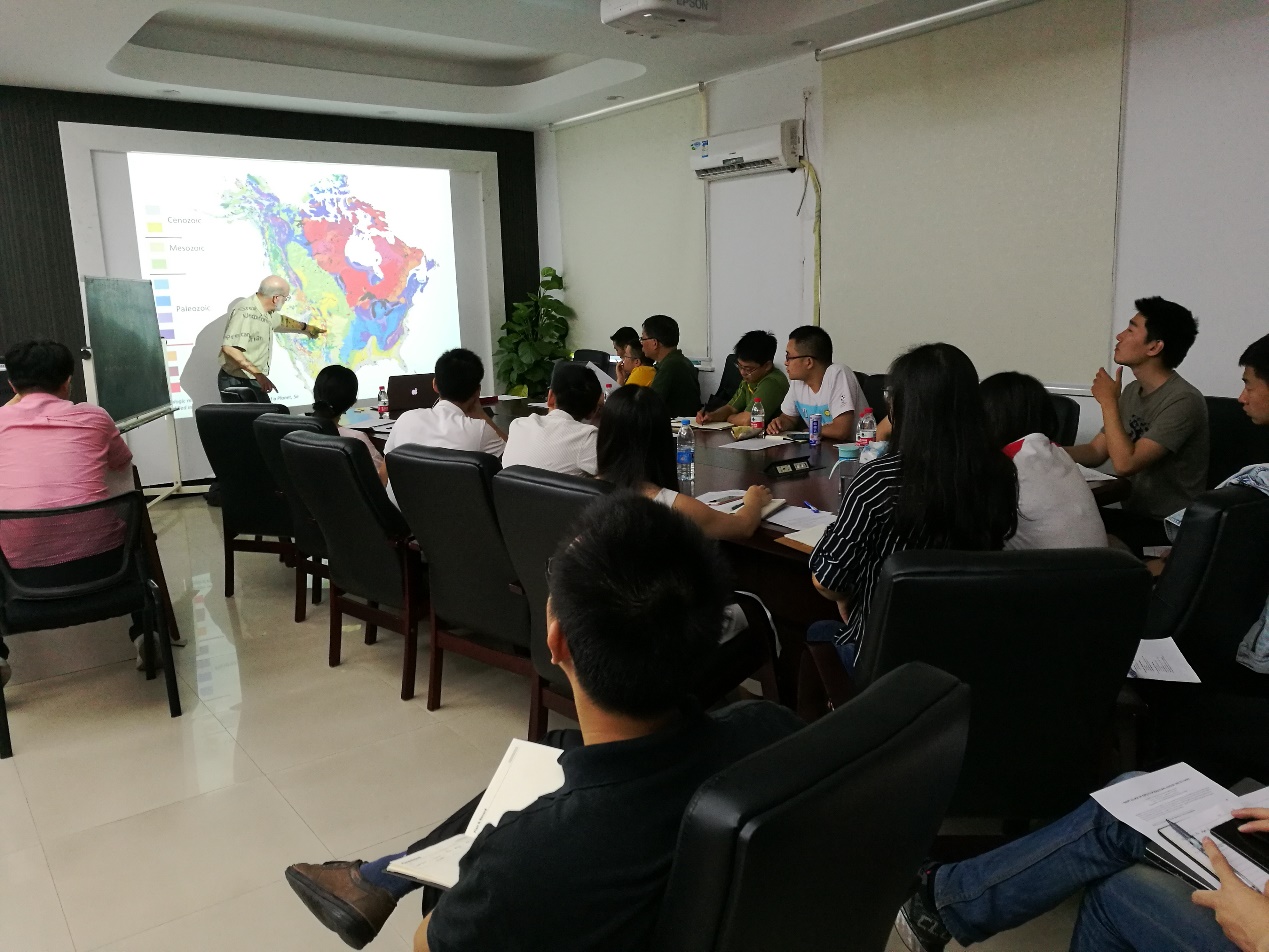 Stephen Marshak is the former Dean of School of Earth, Society, & Environment, University of Illinois and get retired on this July. He received a doctor's degree in geology at Columbia University in 1983. His research focuses on structural geology and tectonics, and mainly concentrated in the North American craton, Appalachian Mountains, southeast Brazil, etc. He has made great achievement in craton tectonic framework, rock formation and development of structural plane and thrust belts Precambrian crustal evolution. He has published more than 70 papers in top international geological journals such as Science, Nature Geoscience, Geology, EPSL, JGR, GSAB, AAPG Bulletin, etc.
Professor Marshak is also a well-known geological education expert and teaches several geology courses,including Advanced Structural Geology, Structural Geology and Tectonics, Field Geology etc. At the same time, I wrote several classic geoscience textbooks, such as Essentials of Geology (5th edition), Earth: Portrait of a Planet (6th edition), Earth Structure: An Introduction to Structural Geology and Tectonics (2nd edition), Geotours Workbook: A Guide for Exploring Geology using Google Earth (2nd edition), Laboratory Manual for Introductory Geology (3rd Edition), Earth Science: The Earth, The Atmosphere, and Space.
It is worth mentioning that in November 2017, Professor Stephen Marshak, as Dean of School of Earth, Society, & Environment, also led a team visited our school and signed a 3+X cooperative education program agreement with SES.