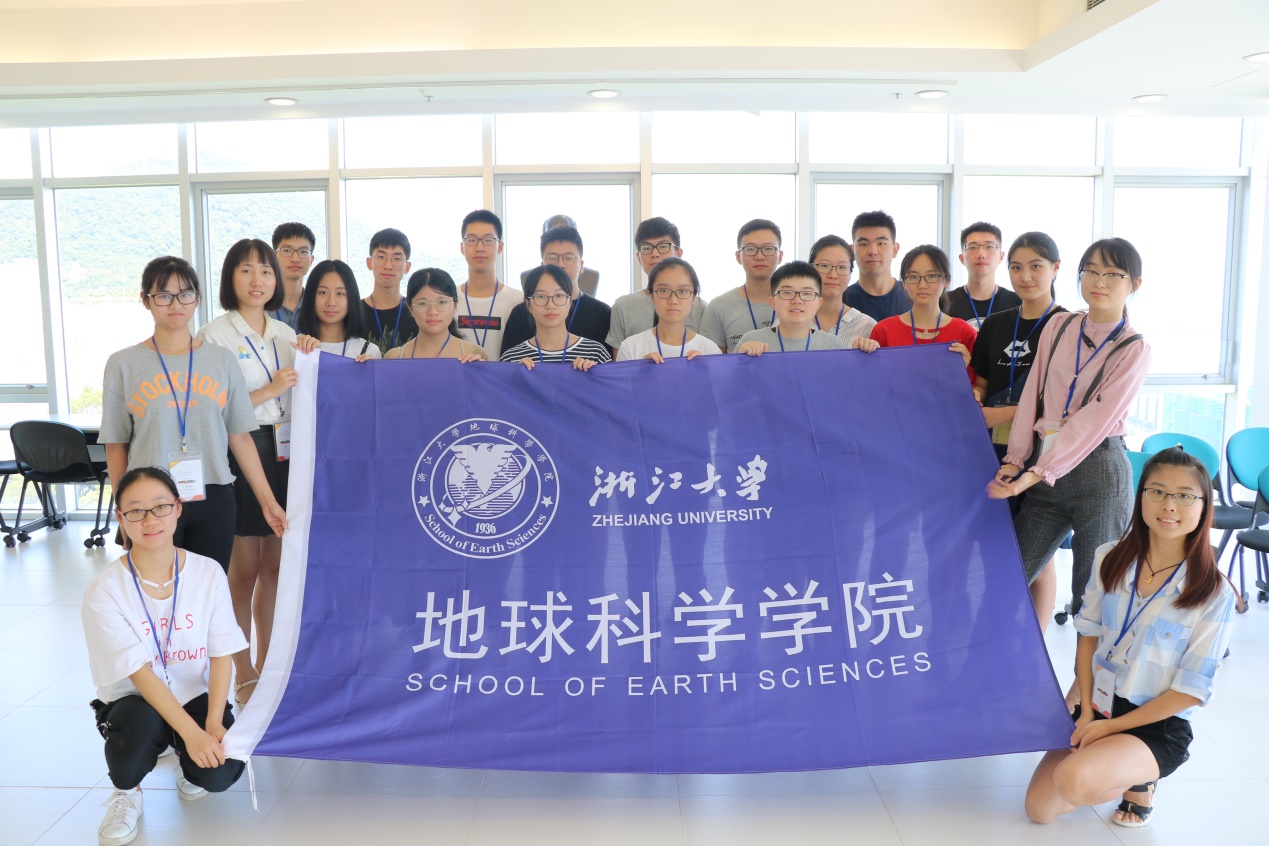 July 30th, Dr. Wang Yuanyuan and Ms. Shen Xinchi led a team of 21 students from School of Earth Sciences(SES) to attend the summer school at Chinese University of Hong Kong (CUHK) for one-week academic and cultural exchange activities.
On the morning of July 30th, Professor Lin Hui, the director of Institute of Space and Earth Information Science (ISEIS), welcomed the team at the opening ceremony. Professor Huang Bo, the deputy director of ISEIS, then introduced program of the summer school, and gave an introduction of CUHK and ISEIS. On behalf of our team, Dr. Wang in return thanked ISEIS and other related personnel for their support. He also gave a brief introduction of Zhejiang University and SES. He expected that ISEIS and SES would carry out more cooperation in scientific research and education in the future.

In the following days, ISEIS arranged various academic and cultural activities for students based on their majors, including academic lectures, tour around CUHK campus and ISEIS laboratories, field practice in Hong Kong etc.
Closing ceremony held on the morning of August 3rd, 21 students presented their scientific research results and learning experience. Then, Professor Huang Bo and Dr. Wang gave their comments to students' representations respectively.

With ISEIS's thoughtful arrangement and active participation of both professors and students, the week-long summer school was concluded successfully. Students said that they have gained a lot from the professional knowledge in frontier areas delivered by CUHK professors and were deeply touched by the cultural atmosphere. The success of the summer school marks a substantial step of building an exchange platform for students in ISEIS and SES. Meanwhile, such activities can help student consolidate professional knowledge, renew cultural understanding, broaden horizons and develop new skills.
SES will keep up with the goal of building the world's top university with Chinese characteristics, constantly improve internationalization level, cultivate innovative talents and future leaders with international vision, and take such exchange program as the cornerstone to promote communication and exchange opportunities for its teachers and students.