China's Belt and Road Initiative (BRI) is an ambitious effort to improve regional cooperation and connectivity on a trans-continental scale. Under this banner China-Pakistan Economic Corridor(CPEC) is a significant BRI project. On the academic front, "the CPEC Consortium of China-Pakistan universities" has been established tojointly explore opportunities to enhance shared benefits by talent cultivation, scientific research, and academic exchange, etc. In this regard, "The2nd Exchanges Mechanism Conference of CPEC Consortium of China-Pakistan Universities" held in Hangzhou, China (2018.10.31 – 11.02). The conference dwelt on four themes in four parallel sessions: Agriculture, Information Engineering, Innovation and Entrepreneurship, and Medicine & Health. Agriculture session held with live mode video conference with Pakistani experts on the other side. We, Luqman Atique and Waseem Ali, graduate students from School of Earth Sciences participated in the Agriculture session, whose research focus matches this domain, where a delegate from both countries deliberated on the future cooperation. The session was held in College of Agriculture and Biotechnology in Zijingang Campus on Nov. 1, 2018.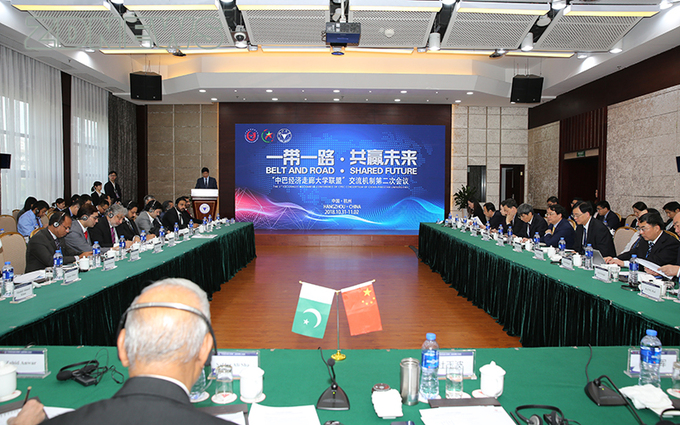 Figure 1.The 2nd Exchanges Mechanism Conference of CPEC Consortium of China-Pakistan Universities, picture from ZJU English website
"Agriculture is the backbone of Pakistan's economy being its largest share of Gross Domestic Product (GDP) as well as the largest source of foreign exchange earnings. Majority of the population, directly or indirectly, is dependent on this sector. It feeds whole rural and urban population". This significance is partly confirmed by the fact that the agricultural sciences panel has attracted the most participants.
According to the knowledge of ZHU Shuijin, vice dean of the College of Agriculture and Biotechnology of ZJU, there are two directions that future cooperation in agriculture might go. The first is pest control, or more specifically, drosophila melanogaster control, to which Pakistan has long been a helpless victim. The second is seed cultivation. "Pakistan has a wide range of crop seeds from which China may benefit, and conversely, China possesses the technology of species improvement that might save many of those seeds from extinction."
Issues regarding the agriculture management were raised and discussed with Chinese experts. Some experts in this sector shared their participation by video conferencing facility from Pakistani University. So it was nice to see the dynamic nature of this conference and seriousness for the betterment of the country. Issues like seed production units and Fruit fly diseases etc. were discussed. After the video session, participants engaged in informal discussion in the lake side Café in the Zijingang Campus.
Our participation has further boosted our hope that both the countries can mutually grow stronger, peaceful, and prosperous.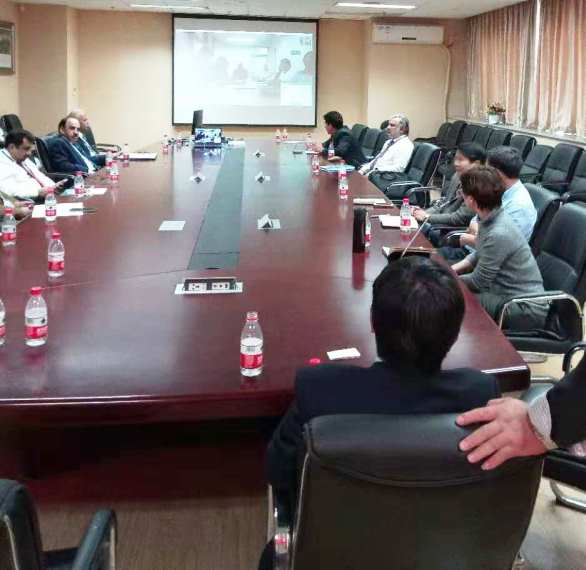 Figure2.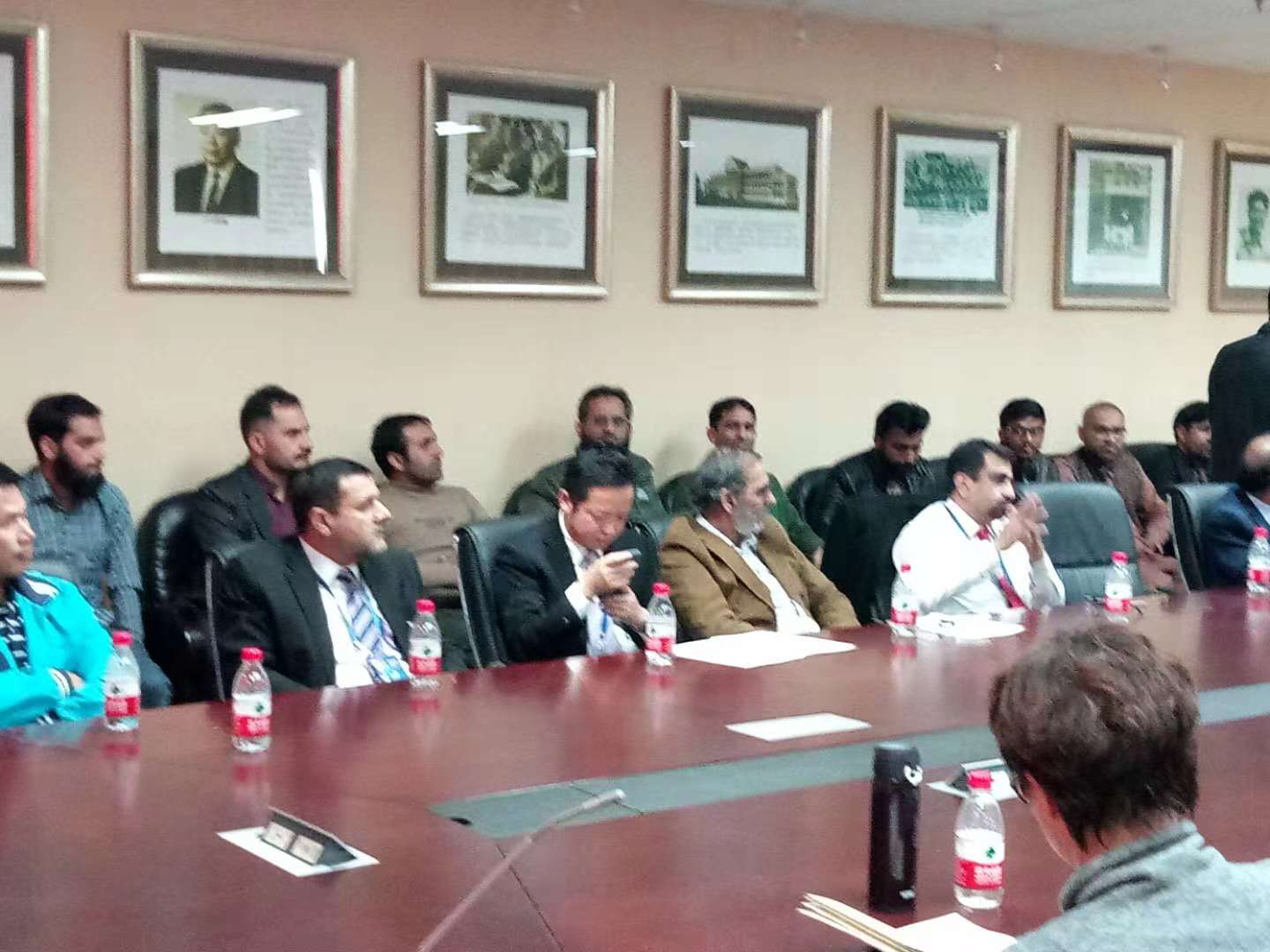 Figure3.
Figure 2. Sino-Pakistan agriculture conference session with video conference live displaying Pakistani experts in front LED.
Figure 3. PhD candidates from School of Earth Sciences namely, Waseem Ali (the fourth from the left in the second row) and Luqman Atique (the fifth from the left in the second row) participated in the session
[1] http://www.zju.edu.cn/english/2018/1103/c19573a889211/page.htm