More than 30 representatives and experts from the Asia-Pacific Space Cooperation Organization (APSCO) and the Group on Earth Observations (GEO) visited the School of Earth Sciences, Zhejiang University on March 20th, 2019. The two sides discussed the cooperation on earth observation and data sharing services. Dr. Du Zhenhong, the deputy director of the Department of Geography and Zhejiang Provincial Laboratory of GIS, hosted the talk in the Remote Sensing & Geographic Information Technology Research Center of Zhejiang University in Deqing, Huzhou.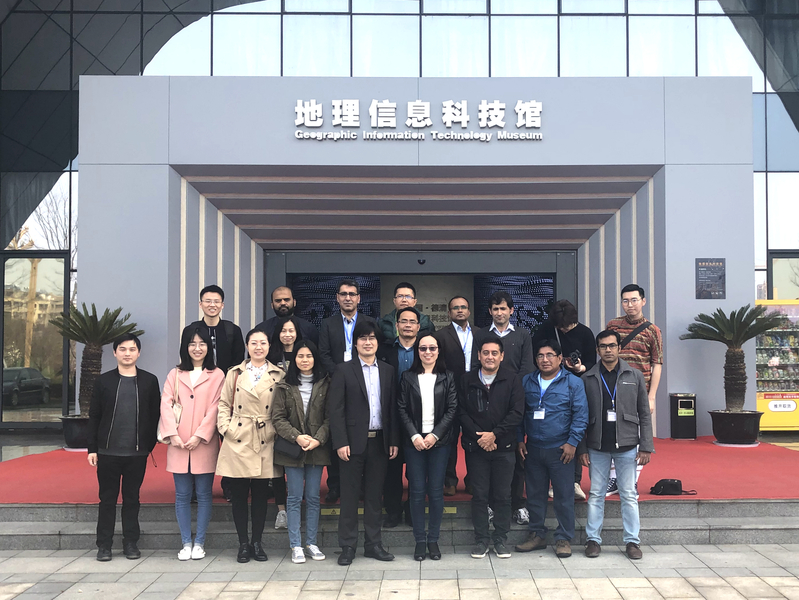 The delegation first visited the Geographic Information Technology Museum, learned about the historical evolution of geo-information technology for earth observation in China and watched the latest scientific and technological progress of 3S (RS, GIS & GPS) technology. The experts spoke highly of the newest application products in the fields of earth resources and environment management, underground space development, historical relic protection, and marine polar scientific research.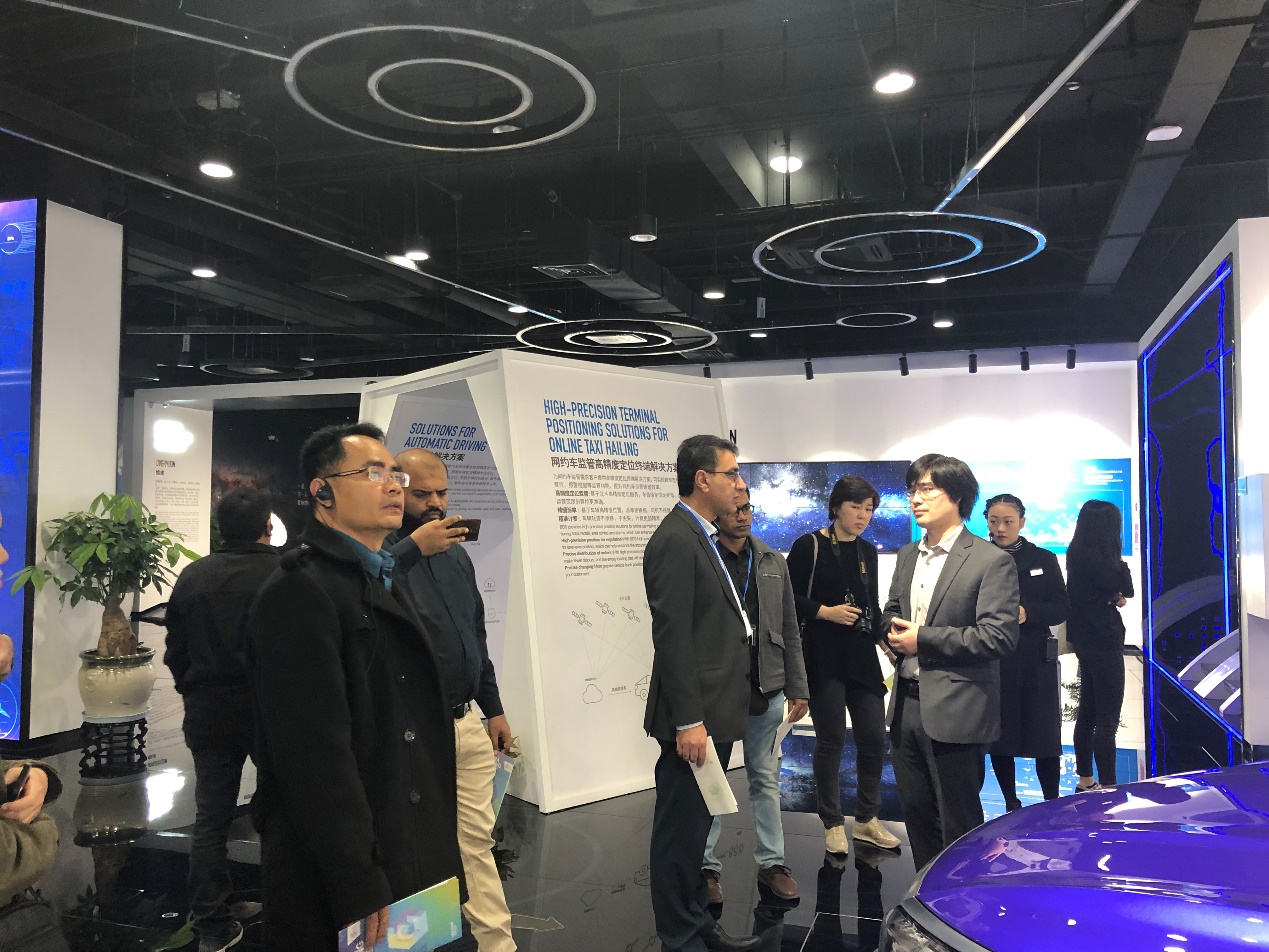 After the visit, Dr. Du gave a talk about the research areas, periodic achievements in the field of GIS and the research progress of the comprehensive observation data management and big data science carried out by the Zhejiang Provincial Laboratory of GIS. He stressed that the relevant research results can play a significant role in core issues of data sharing and scientific research for member countries of GEO and that the GEO are welcomed to use the sharing of global earth observation data and to join in the international scientific research and industrial development of Zhejiang University. The two sides have reached a consensus to promote exchange and pursue win-win cooperation.
This exchange activity has played a positive role in promoting the Zhejiang University's connection with international organizations.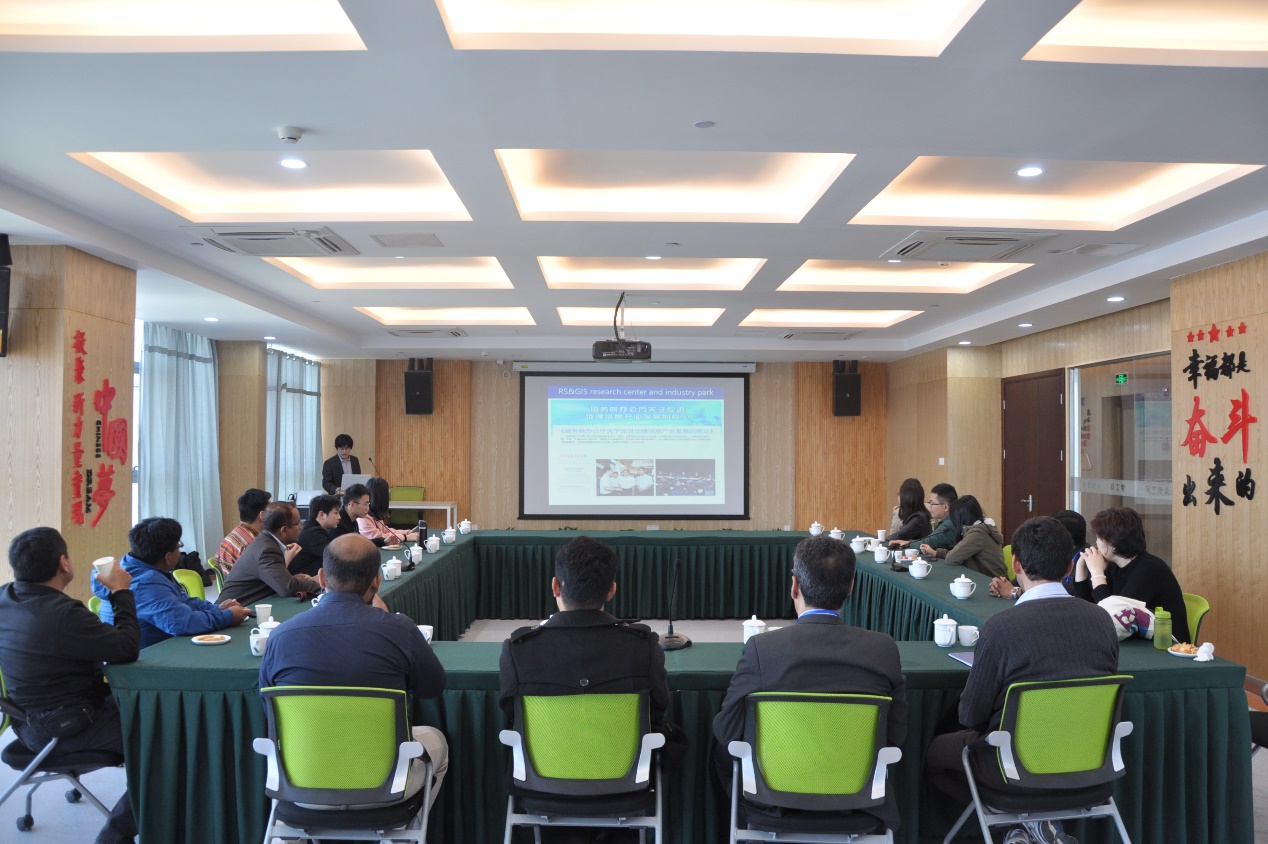 The Asia-Pacific Space Cooperation Organization (APSCO) is an inter-governmental organization, actively involved to promote space cooperation in Asian Pacific Region within the Member States to achieve maximum benefits from space resources. Members include agencies from: Bangladesh, China, Iran, Mongolia, Pakistan, Peru, Thailand and Turkey. The Group on Earth Observations (GEO) is an inter-governmental organization working to improve the availability, access and use of Earth observations for the benefit of society. GEO works to actively improve and coordinate global EO systems and promote broad, open data sharing.