Student Sichen JIN was invited to attend the 12th IEEE Pacific Visualization Symposium (PacificVis 2019) held in Bangkok, Thailand during April 23 to 26, 2019. She wrote about this memorable experience after she came back to ZJU.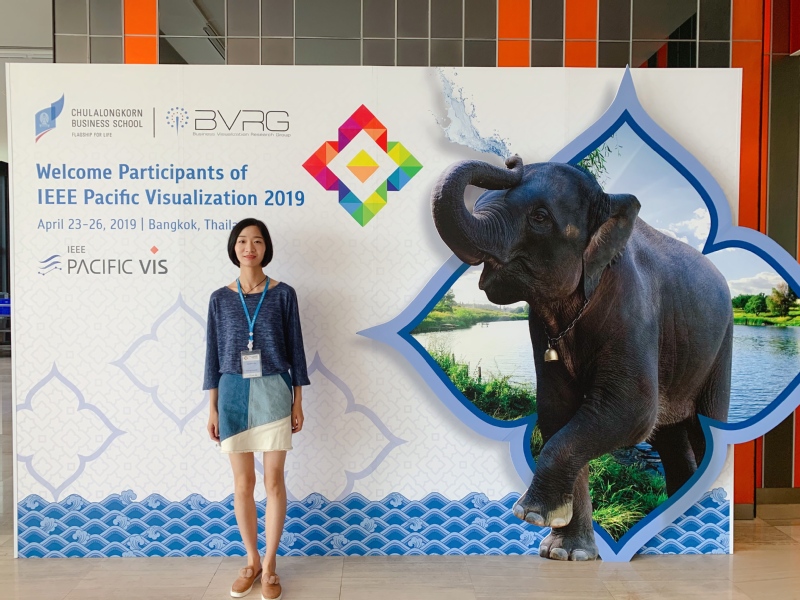 Since my paper was accepted by the IEEE Pacific Visualization Symposium, I was honored to be invited to attend the 2019 Pacific Visualization Symposium held in Bangkok in April.
On the first day of the conference, we begun with a keynote from Prof Ross Maciejewski. His work involves integrating human domain expertise in machine learning models via visual approaches. Then Prof Jinwook Seo went through how recommendation in visualization programs aids the exploration of multidimensional data.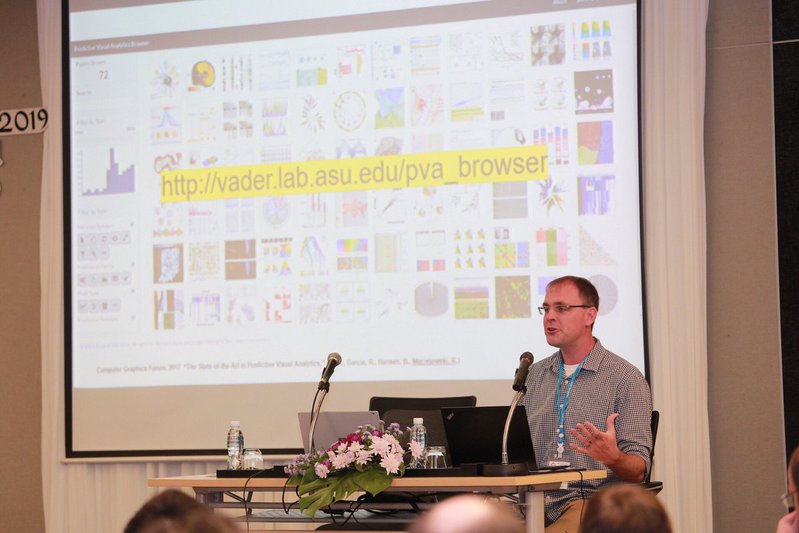 Prof. Ross Maciejewski is giving a presentation
In the following days, plenty of valuable papers were presented including fields like visual analytics, AI and VIS, SciVis and simulations as well as users behavior understanding, followed by a poster session, which researchers gave a brief introduction about their projects.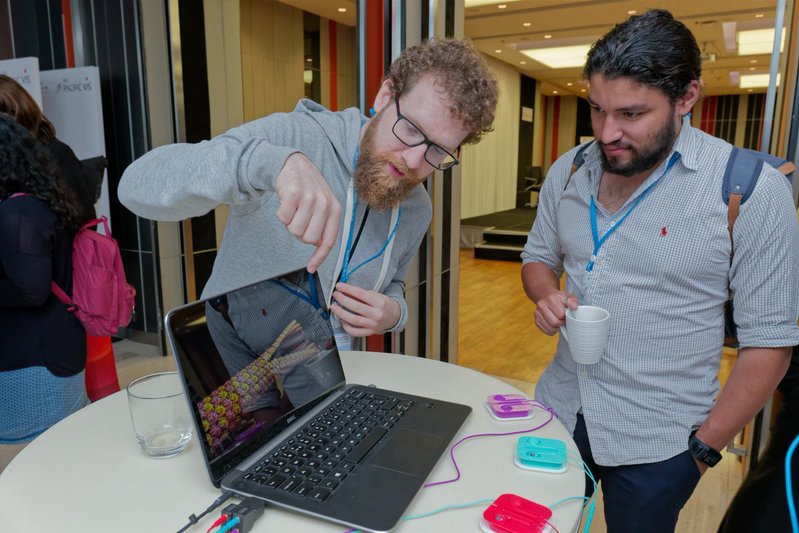 Discussion duiring the poster session
On the third day of the conference, I gave the presentation about my paper—Visual Analytics of Taxi Trajectory Data via Topical Sub-trajectories. The paper is about the algorithm and model we employ to extract trajectory patterns as well as the visual analytics system with interactively exploration. After the presentation, I exchanged ideas with other participants and received some advice to improve the system and algorithm efficiency.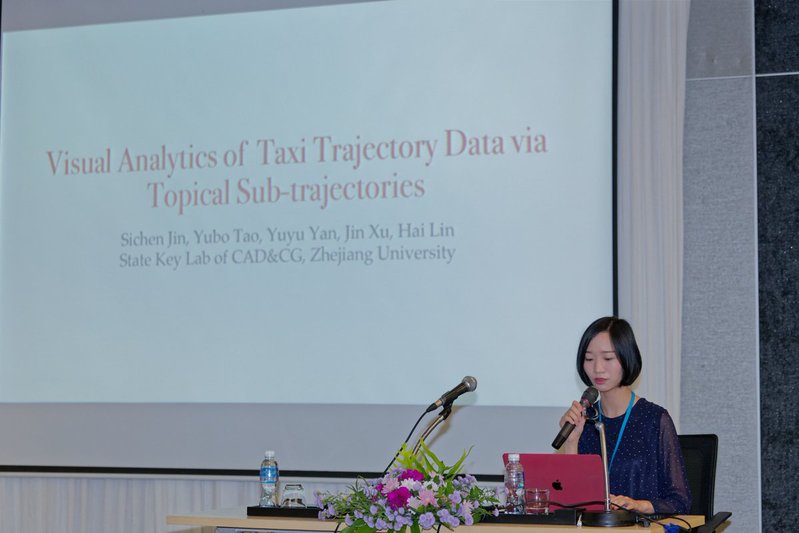 Sichen giving presentation
It is a very exciting and impressive experience for me. I was honored to give a presentation about my research in Pacific VIS and learned form others. I benefited a lot from deep discussion with other participants. During the symposium, I met researchers from all over the world. Talking to them expands my scope of knowledge. By exchanging opinions, I was inspired by others' critical thinking and have gotten some ideas about the cutting-edge technologies in visualization. In addition, delivering a speech in public indeed has helped me improve my presentation skills.
Best paper award ceremony was held and some influencial videos in the field were shown during the banquet dinner. Some of the videos were about the medical treatment and some were about the bioscience. This elaborate work was explained in detail which made me realized that there is still some room for improvement in my work. This whole experience is truly a window for me to the academic world.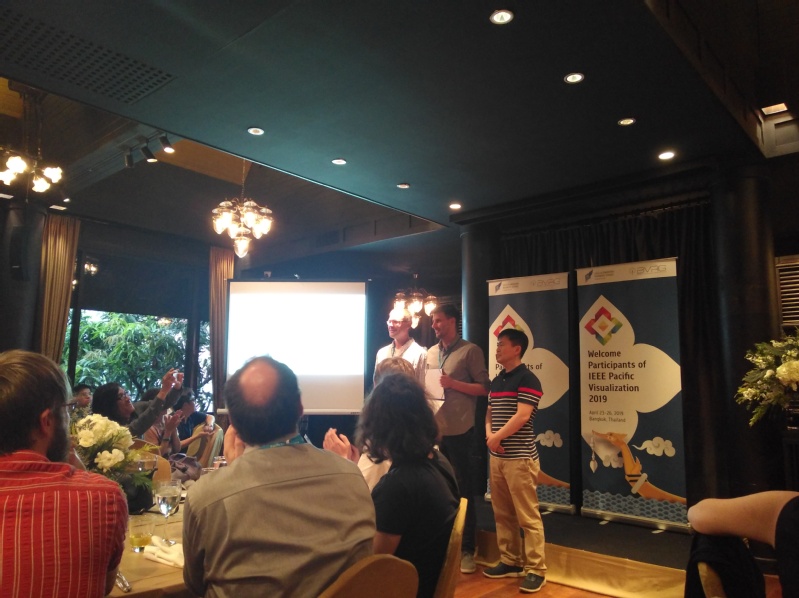 Best paper award
I have since then beared in mind that there are no shortcuts to any place worth going. All I need to do is to keep trying and improving myself.