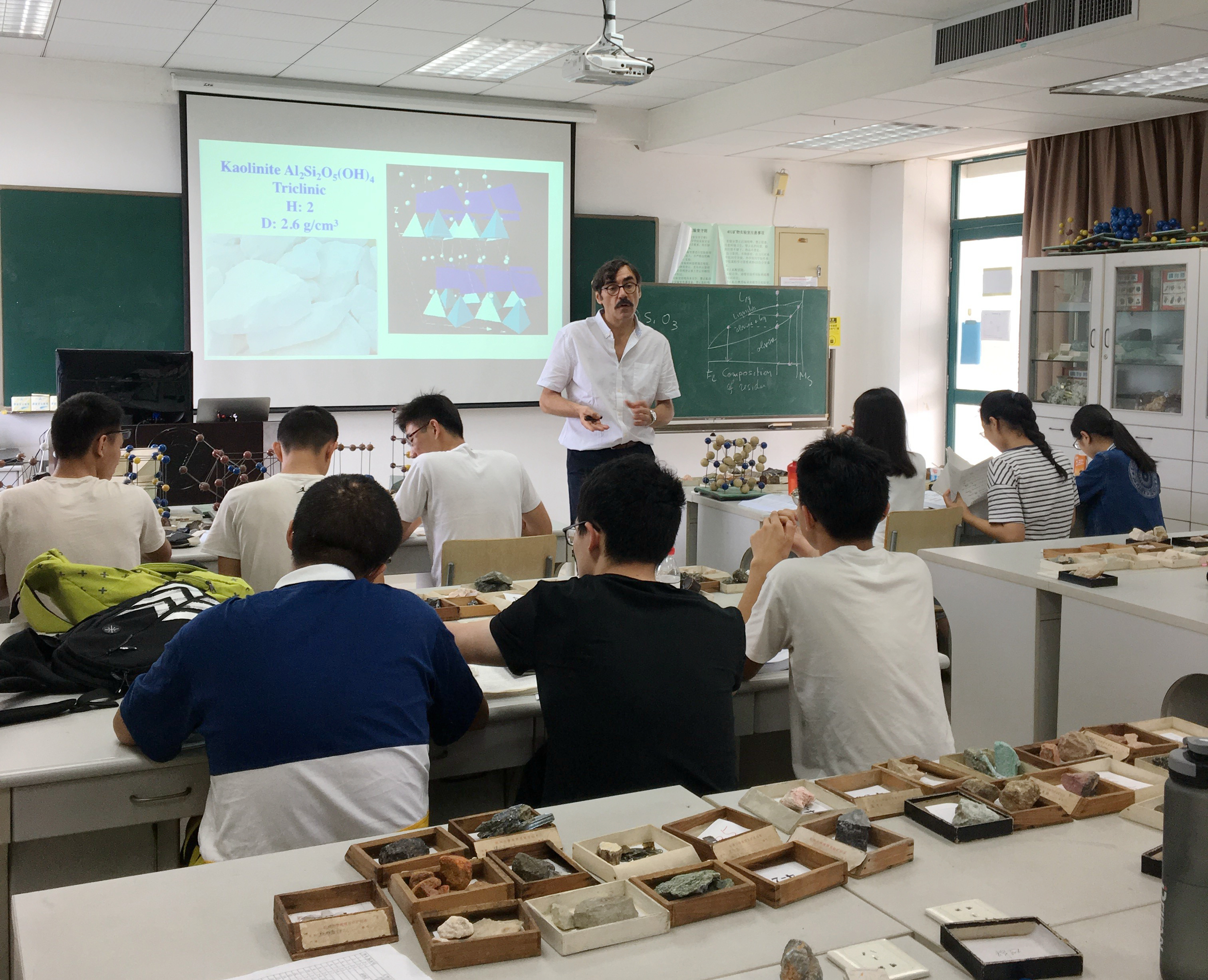 Department of Geology has set up an English taught course "Crystals and Mineralogy" for freshmen who major in Geology in order to meet the goals of the "Double First-class" initiative and internationalization, and to equip undergraduates with international vision and innovative ability. The course is led by Chair Professor Jannick Ingrin, Prof. Rao Can and Prof. Wang Qinyan.
The "Crystals and Mineralogy" course is one of the foundation courses of geology, and has a total of 80 class hours.This course mainly focuses on the symmetry and the representation of crystal symmetry, crystal structure, crystallochemistry, as well as the nature, identification methods and research value of sulfides, oxides, silicates, phosphates, halides etc. A variety of teaching methods have been adopted, such as oral test, written test, mineral specimens identification.The final examination is carried out in the form of model test and mineral identification. It provides the students with rich curriculum contents and various teaching mode.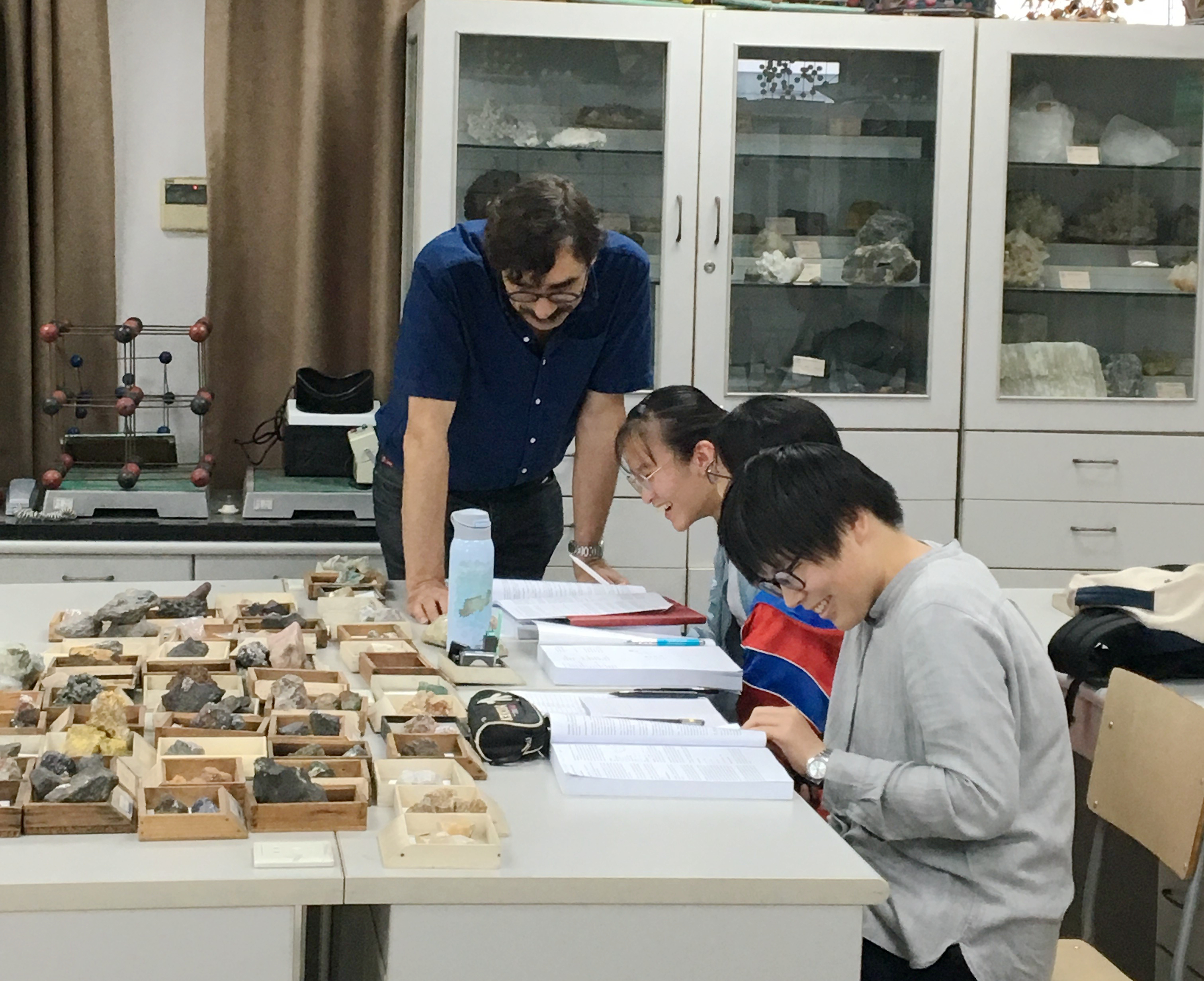 After taken the course, the students said they not only mastered the basic knowledge of crystallography and mineralogy, but also improved their professional English communication skills. The content of the course will be synchronized on the "Learning in Zhejiang University" network platform.