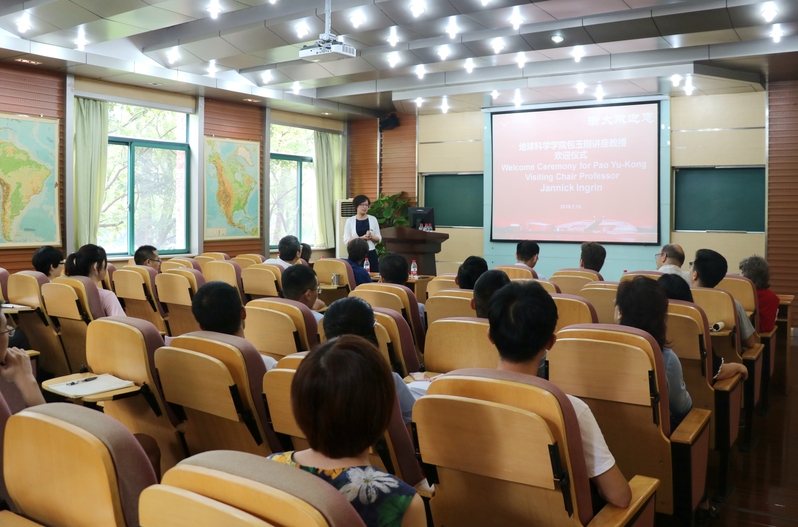 On the morning of July 15, 2019, the welcome ceremony of Pao Yu-Kong Visiting Chair Professor of Zhejiang University was held in School of Earth Sciences. Professor Jannick Ingrin, Professor Etienne Deloule of French National Centre for Scientific Research, the school leadership and faculty members and students of related disciplines attended the ceremony. Wang Yuan, Secretary of the Communist Party Committee of School of Earth Sciences, presided over the ceremony.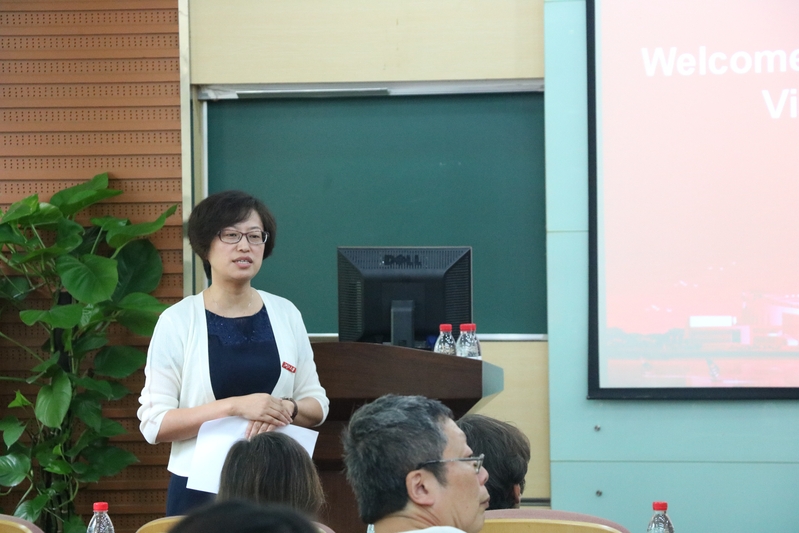 Xia Qunke, Dean of School of Earth Sciences, delivered welcome speech on behalf of the school. He said, "Jannick Ingrin is an internationally renowned mineral physicist. He has visited our school many times and has long-term cooperation with my research team. He started to offers English taught course Crystallography and Mineralogy in our school this year. He will also cooperate with our faculty members to carry out research and participate in the joint supervision of postgraduate students. He will contribute to the development of mineralogy research, and help promote the multi-disciplinary research and Earth System Science research in our school.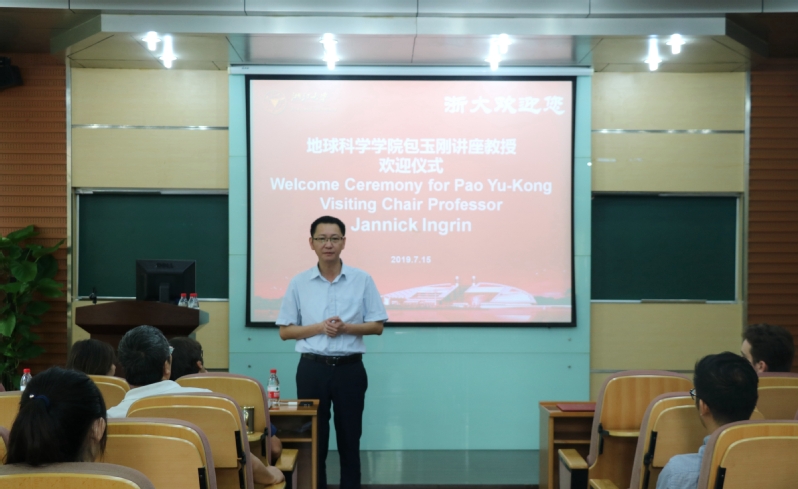 After the welcome ceremony, Jannick Ingrin gave a lecture on the subject of "A Path to Mineralogy" for teachers and students.
Dr. Jannick Ingrin, born in 1958, is an internationally renowned mineralogist. He is currently the researcher at French National Centre for Scientific Research, the head of the Earth and Planetary Materials Team at the University of Lille, France, and the editor-in-chief of the internationally renowned mineralogical journal European Journal of Mineralogy. He has long been engaged in mineral physics and geodynamics research and has achieved a series of groundbreaking research results in the field of volatiles in the Earth.