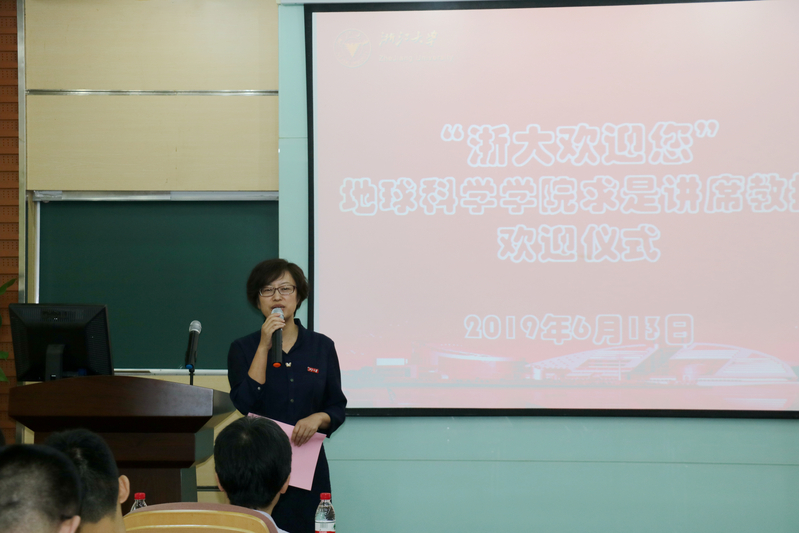 Welcome Ceremony for Professor Renguang Wu was held in the School of Earth Sciences On June 13th. Professor Renguang Wu, Xu Wei, Director of the Talents Office of Zhejiang University, the School leadership, faculty members and students attended the ceremony. Wang Yuan, Secretary of the Communist Party Committee of School of Earth Sciences, presided over the ceremony.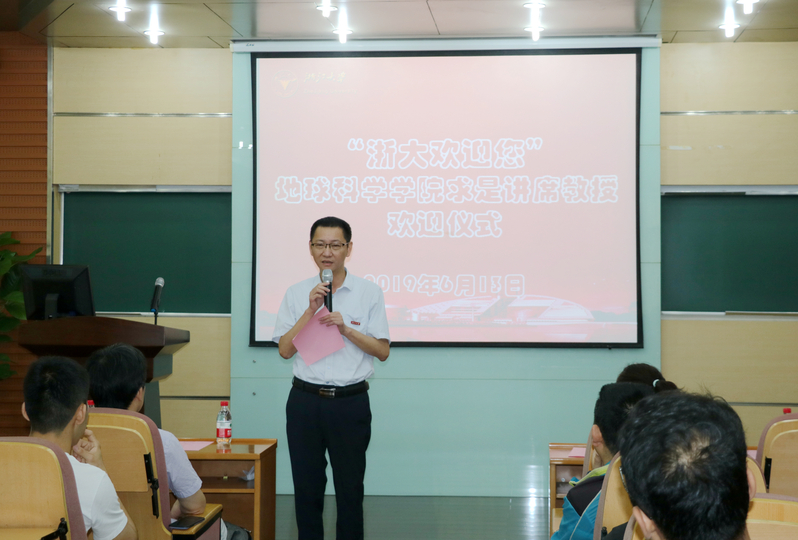 Xia Qunke, Dean of the School of Earth Sciences, introduced Renguang Wu. Professor Wu is a internationally renowned atmospheric scientist and alumni of Zhejiang University. It's a great honour for us to have Professor Wu in the Department of Atmospheric Sciences. I believe that Professor Wu will make great contribution to the development of the Department of Atmospheric Sciences and the School.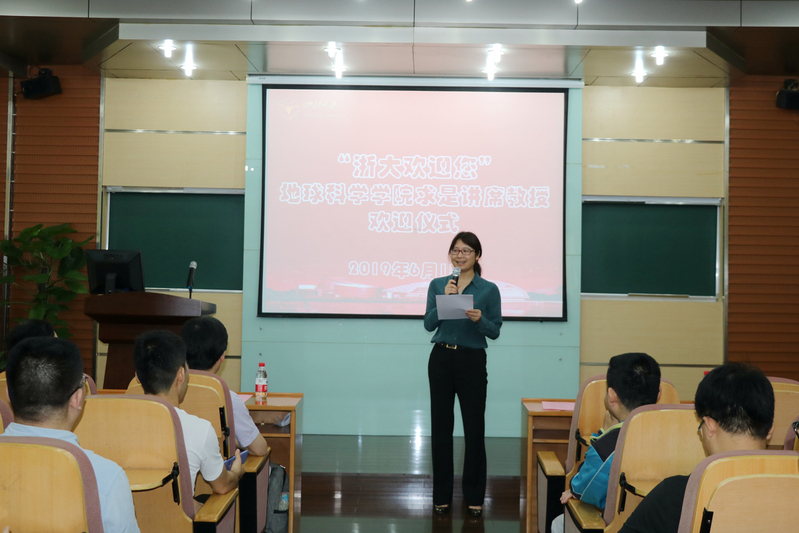 Xu Wei, director of the Talents Office, delivered welcome speech on behalf of President Wu Zhaohui of Zhejiang University. She said, "I believe with Professor Wu joining the School, he and the Department of Atmospheric Sciences together will make positive influences on the developement of the School. The Talents Office will continue cooperate with the School of Earth Sciences to create an environment where talented people can develop in order to let Professor Wu and other talents to focus on teaching and research." She hopes that the the School will continue to attach great importance to the micro-environment construction for talent development, and make policies and create platforms that will help the talents stand out.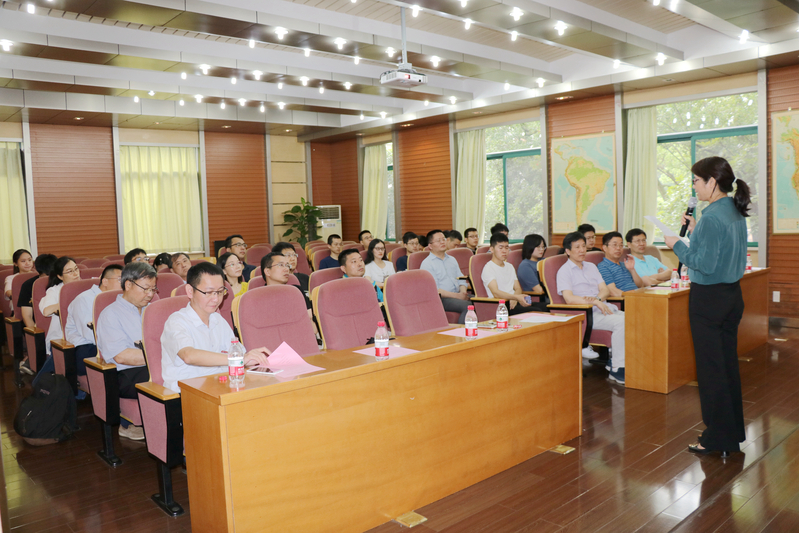 Renguang Wu thanked the school, the Talents Office and the university for the concern and encouragement. He said, "returning to my alma mater, I will do my best and work with my fellow colleagues to contribute to the talent cultivation, disciplinary development and the development of the School."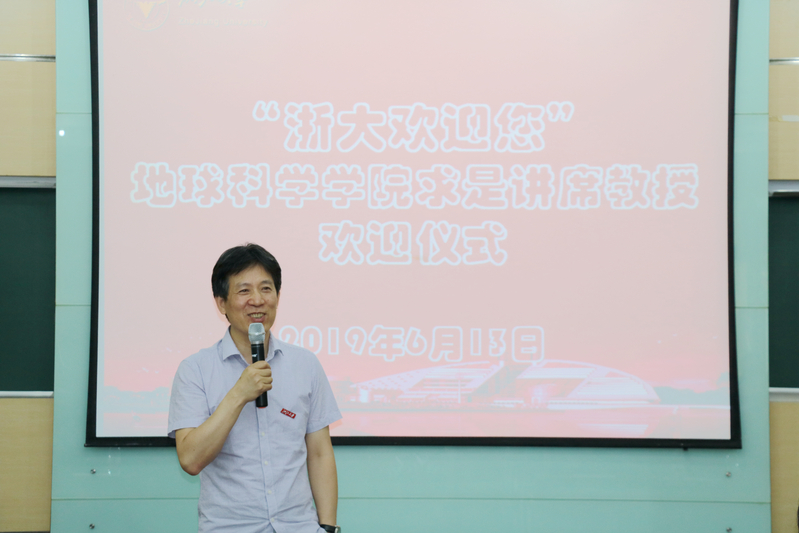 After the ceremony, Renguang Wu gave an academic report on the subjects of "ISO Intensity Changes over the Western North Pacific and Their Feedback on Seasonal Mean SST".
Renguang Wu, born in Ninghai County, Zhejiang Province in 1963. He graduated from Zhejiang University in 1983. He is now a renowned atmospheric scientist. His research mainly focuses on ocean-land-atmosphere interaction, climate variability, monsoon-ENSO interaction, tropical tropospheric biennial oscillation. He has made innovative achievement in the summer monsoon onset in the South China Sea-western North Pacific, ocean-atmosphere interactions in the tropical Indian Ocean and western Pacific region and their impacts and interdecadal change in the ENSO-China summer climate relationship.