July 10th, 2019, ZJU100 Young Professor Bi Lei from Department of Atmospheric Sciences of School of Earth Sciences, Zhejiang University received the Early Career Scientist Medal at the 100th Annual Meeting of the International Association of Meteorology and Atmospheric Sciences (IAMAS) in Montreal, Canada for his outstanding contribution to research on light scattering by non-spherical and inhomogeneous particles with applications in atmospheric radiative transfer, remote sensing and climate science.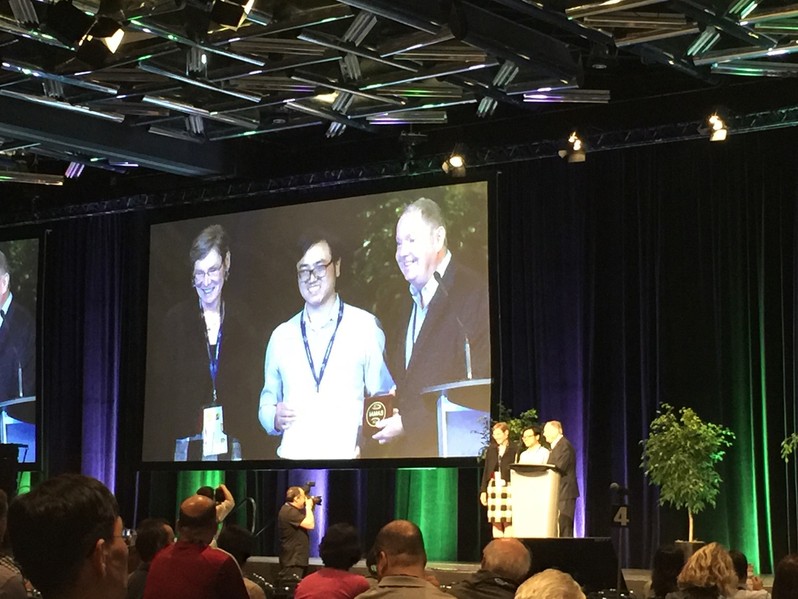 Vice president of IAMAS Joyce Penner, Bi Lei and President of IAMAS John Turner
IAMAS Early Career Scientist Medal recognizes young scientists under the age of 40 who have made outstanding contributions to meteorology and atmospheric science. Only one scienctist is awarded every two years. This is the first time that young scientist from Chinese universities and research institutes won the award since the establishment of the award.