The 20th International Union for Quaternary Research (INQUA) Congress was held in Dublin from July 25th to 31st 2019. It attracted more than 2400 scholars from more than 70 countries. The theme of the congress is "Life on the Edge". It focuses on five research areas including"Terrestrial Processes, Deposits and History", "Stratigraphy and Chronology", "Palaeoclimate", "Humans and Biosphere"and"Coastal and Marine Processes". 6 Plenary Lectures, 1171 Oral Presentations were held and 1466 Posters were displayed during the congress. The Congress is the most significant academic activity organized by the National Committee for the International Union for Quaternary Research.
As one of the invited scholars for the 6 plenary presentations, Professor Yang Xiaoping from School of Earth Sciences, Zhejiang University(SES) delivered a plenary lecture entitled "Deserts: Evidence and data archives for understanding Quaternary environmental changes and Earth System science". He systematically analyzed and explained the distribution of arid areas, the environmental evolution of desert areas, human activities and the rise and fall of civilization in arid areas, desert and earth system science. The lecture was highly appraised by the congress participants.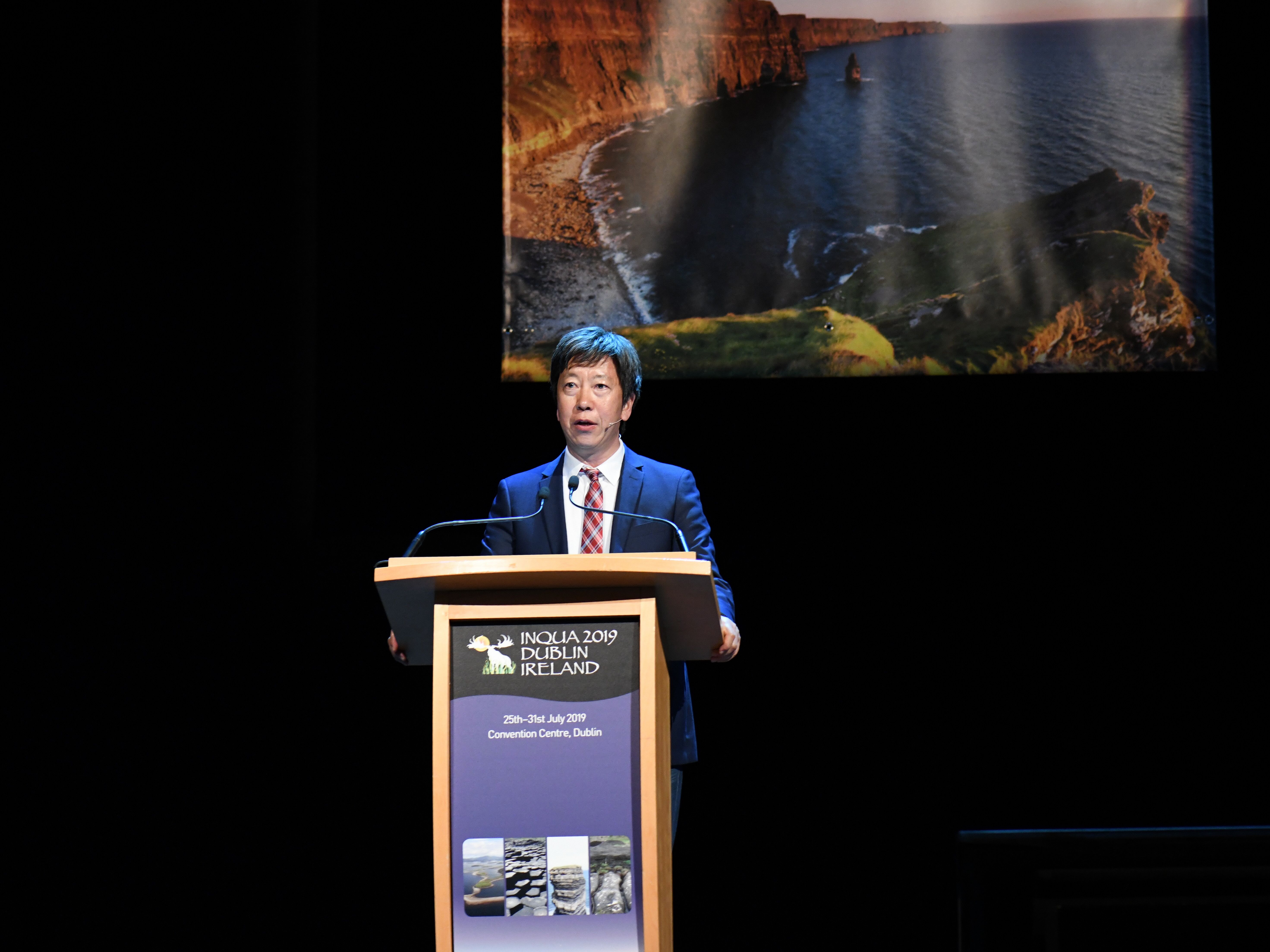 In the parallel sessions, ZJU100 Young Professor Zhang Deguo from SES presented his research "Wind induced changes in barchan-to-parabolic dune morphology and their sedimentological reorganization",Associate Professor Lydia Mackenzie presented her research "200 years of anthropogenic and climate-driven environmental change in northeastern china", Lecturer Li Hongwei presented his research "Late Quaternary Paleohydrologic Changes in the East Gobi Desert"and Lecturer Fu Xiao presented his research"Identifying late Quaternary pluvial episodes beyond MIS 5 in south-eastern Australian highlands using single-grain quartz and feldspar luminescence dating", Postdoctoral student Fang Yiman presented her research "New methods of estimating Relative Pollen Productivity, a key parameter for reconstruction of past land cover from pollen records"and Doctoral candidate Zhou Ye presented her research "Grain size of sediments and its potential correlations to the level of desertification along the Keriya River in the Taklamakan Desert, northwestern China". In addition, Doctoral student Zhou Ye was awarded the "Young Scholar" bursary by the International Union for Quaternary Research.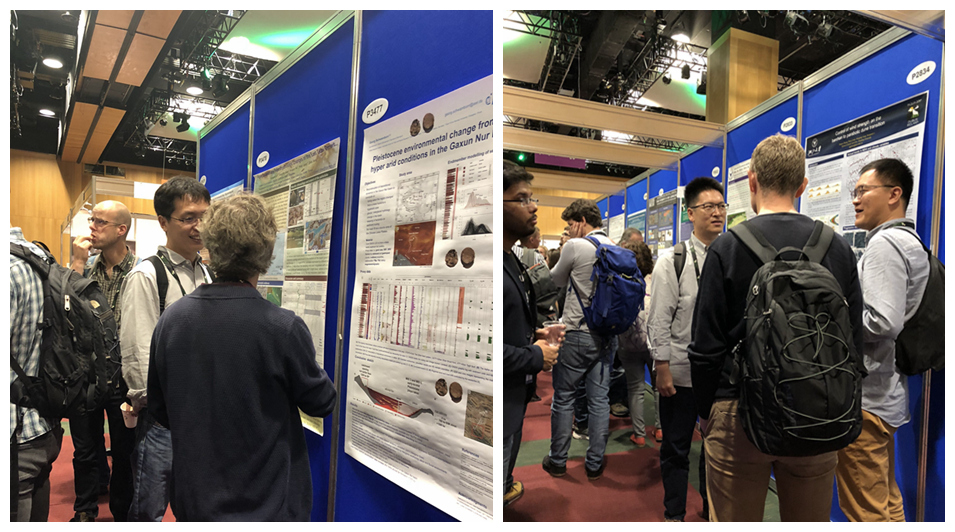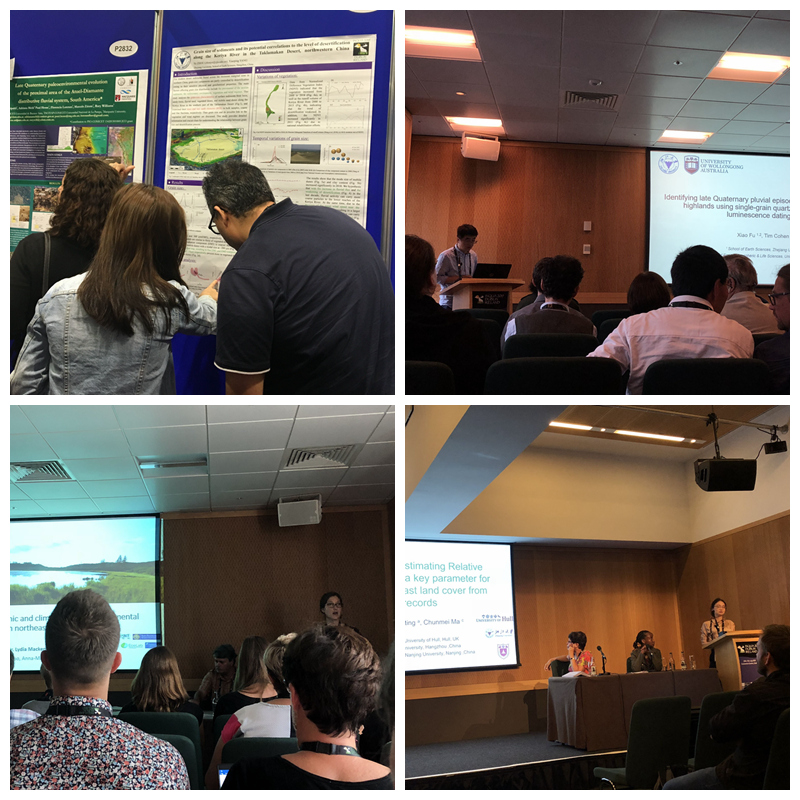 INQUA, the International Union for Quaternary Research, was founded in 1928 by a group of scientists seeking to improve understanding of environmental change during the glacial ages through interdisciplinary research. It is one of the significant international academic organizations in the field of earth sciences. The INQUA Congress is held every four years.