On the afternoon of May 17th, SES organized online alumni sharing session for GIS students on zoom.

Chen Wancheng, master student of Columbia University; Du Jiaxin, PhD student of New Jersey Institute of Technology, and Li Xiao'ai, master student of Delft University of Technology were invited to share their experience of studying abroad and research experience.
In Chen Wancheng's opinion, GIS has great potential and bright prospect as a discipline. GIS scientists and researchers process terabytes of data every second, analyze and visualize big data which can help decision-making and improve people's lives.
Chen Wancheng suggested GIS students to attend academic competitions, such as "Challenge Cup", Map GIS Contest, Data Driven Innovation Research Competition, College Students' Innovation and Entrepreneurship Training Program at national, regional and university level. Furthermore, internships in GIS laboratory of the school and overseas exchange programs also help improve research skills. He also recommended some relevant courses from other schools within the university and online courses from Coursera and MOOC.
Du Jiaxin introduced some tips for PhD application and a few frontier research areas.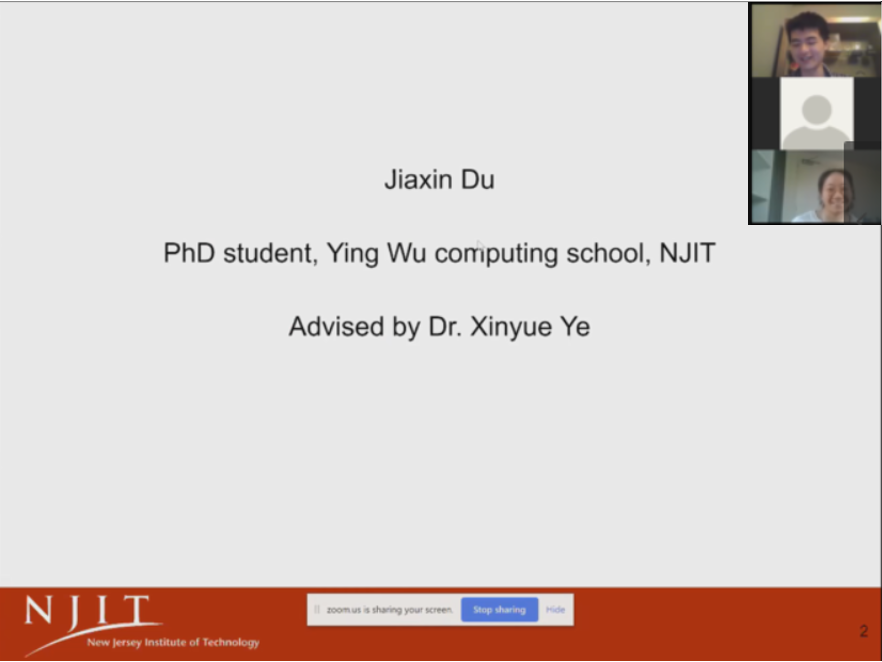 For PhD application, recommendation letters, research experience and research interest are more important than TOEFL/GRE/GPA scores. It is recommended that students take summer internships or participate in the exchange programs of the intended university before preparing for the PhD application.
In the research proposal, the most important thing is to have an idea that worth exploring. For example, the projects from The US Defense Advanced Research Projects Agency (DARPA) and China Computer Society, International Journal of Geographical Information Science, GeoAI international young scholars lecture series often gives Jiaxin good idea of research projects and topics.
He introduced a few research projects that he encountered during his first year as a PhD student, such as the application of Q & A system in GIS field, the application of GIS in studying social network, geographic factors on natural language processing for data mining, GIS and autonomous driving.
Li Xiao'ai shared her experience of studying in the Netherlands.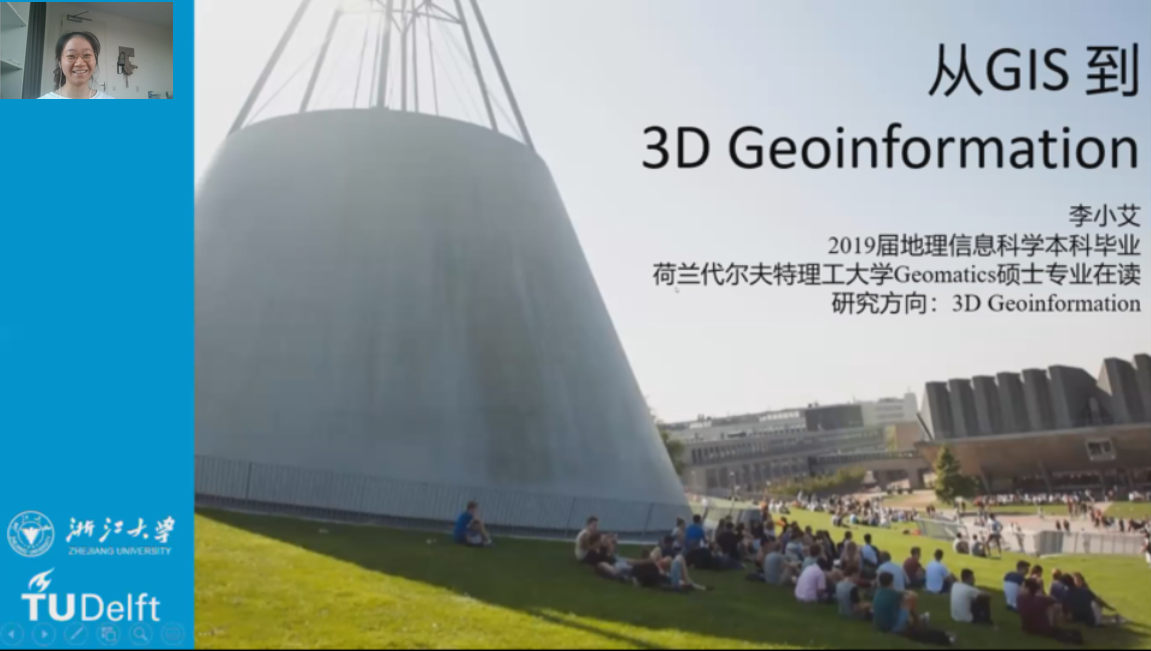 She introduced her research master's program Geomatics and her current research, 3D modeling from point cloud. She believes that point cloud has great potential in the field of 3D GIS due to its perfect data structure and acquisition methods.
In the Q&A session, the audience discussed about the preparation of the competition, programming language and software, AI Assistance research and application, and the trend of using point cloud with the alumnus.
Cao Long, vice president of SES; Du Zhenhong, director of the Institute for Geography and Spatial Information; Zhang Feng, deputy head of the Department of Geography; Shao Danlei, International Program Coordinator, and more than 30 undergraduates majoring in Geographic Information Science attended the sharing session.